10-day Israel Tour – November 6-15, 2023
$3,340 PER PERSON
(estimated price based on final occupancy)
THISTOUR IS SOLD OUT FOR 2023 • PLEASE BE WATCHING FOR OUR NEXT ADVENTURE
GO WITH US ON THE TRIP OF A LIFETIME!
Join your church family as we experience 10 days of the Holy Land and walk where Jesus walked.
On this amazing trip you will visit many historical sites such as:
Caesarea Maritima (by the Sea)
Mt. Carmel
Megiddo
Nazareth Precipice
Tiberius
Mt. Beatitudes
Capernaum
St. Peter's Primacy
Ancient Boat Ride on the Sea of Galilee
Magdala
Yardenit Baptismal Site
Beit Shean
Gideon Springs
Qsar El Yehud (Baptismal site near Jericho)
Mt. Scopus
Mt. Olives
Gethsemane
Pools of Bethesda
Via Dolorosa
Church of Holy Sepulcher
Caiaphas House
Bethlehem
Jewish Quarter
Roman Cardo
Hezekiah's Wall
Western Wall
Western Wall Tunnel
Davidson Center
Southern Steps
City of David
Pools of Siloam
Qumran Masada
Ein Gedi
Dead Sea Swim
Israel Museum
Yad Vashem
Garden Tomb
And Much More!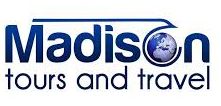 YOUR 10 DAY TRIP COST IS AN INCREDIBLE VALUE AND INCLUDES:
• Round trip flights from Dulles Airport
• 7 nights hotel accommodations
• Full breakfast and dinner daily in hotels
• Porters at each hotel upon arrival and departure
• Special Peter's Fish lunch in Tiberius
• Deluxe air-conditioned motor coach and driver
• Tips to driver, guide, maître'd and hotel staff
• Round trip airport transfers with meet and assistance
• Licensed Israeli guide
• 7 full days of sightseeing in Israel
• All entrance fees based on itinerary below
• Listening devices (whisper system) for every passenger
• Full color brochure
• Final documents mailed to individual passengers
IF YOU ARE INTERESTED IN GOING ON THIS INCREDIBLE TRIP PLEASE SEE PASTOR BRAD or CLICK BANNER NOW TO SIGN UP!