MEET OUR PASTORS AND MINISTRY LEADERS . CLICK HERE





"Montclair Tabernacle is place where people of all backgrounds passionately pursue the will of God for their lives. Where all ages are learning how to love God with all their heart, soul and mind, and where each believer is serving Christ by serving others."
REACHING PEOPLE. CHANGING LIVES.
WE HOPE TO SEE YOU THIS WEEK
SERVICE TIMES

Sunday Early Worship @ 9:00 AM

This is an abbreviated service which includes anointed music and a powerful message.
Sunday Discipleship Hour @ 10:15 AM
Includes classes for all ages including Kids classes, Adult Sanctuary Class, Young Adults, Teens, Marriage Enrichment Class and Growth Track.
Sunday Worship
@ 11:00 AM
Dynamic worship experience designed to bring men and women into the presence of God. This service includes anointed music and a powerful message, choir, and special music.
Wed. MID-WEEK CONNECT
@ 7:00 PM
Classes for all ages designed to encourage and equip every believer for this awesome life God has designed for us.
16120 Dumfries Road . Dumfries, VA. 22025
Phone: 703.670.8907 Fax: 703.897.0808
OUR FUTURE… THE TIME IS NOW!
For over 70 years Montclair Tabernacle has been a light in the Dumfries, Va area. Almost 40 years ago the congregation moved from a modest location on Possum Point Road to it's current location at 16120 Dumfries Road. That move was a giant leap of faith for the members of the church at that time.
Through years of tremendous challenges and amazing blessings, God has brought us to this divine moment in history.
Montclair Tabernacle has the privilege of ministering to over 300 people each week in our two services. Our Wednesday and Thursday night programs have no room to expand. The present building is not adequate to continue effective ministry. That is why a few years ago God placed in our hearts the vision of a brand new worship facility and community outreach center.
This new building will be a tool to help us reach the dream of ministering to every walk of life at every age.
Our New Ministry Center Will Include:
1. A 850 seat state of the art sanctuary/multi-purpose/theatrical area.
2. A 250 seat youth/children's worship space with cafe/coffee house, game room, and social area.
3. New classrooms to enhance our commitment in the areas of training and teaching.
4. A full size commercial kitchen.
5. Brand new administration wing and new parking lots.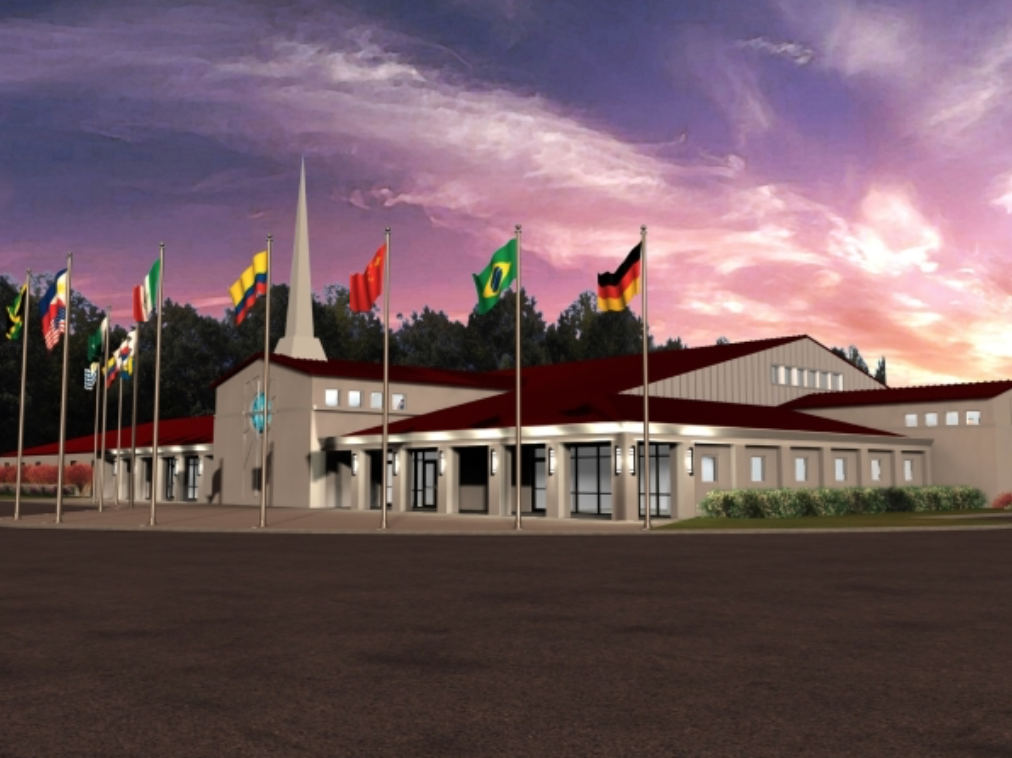 If you have not yet made a commitment to our Building Campaign, please consider doing so today.
Your support is vital at this time. In just a few short weeks important decisions will have to be made concerning the next step in seeing this dream become a reality. Your financial commitment combined with the commitment of others assures that needs are met. God will not fail us at this moment in our history. Our greatest days are ahead as we STEP INTO the DREAM together.